U.S. News Report Ranks Geriatric Services at OSU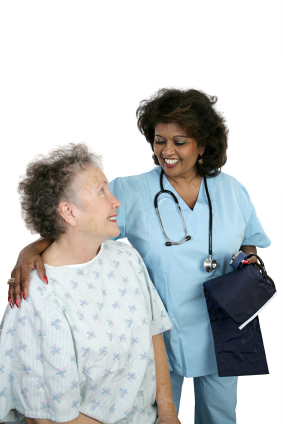 The Ohio State University Wexner Medical Center was recently ranked the number one regional hospital in Columbus, Ohio by the U.S. News & World Report. According to the
report
, Ohio State's Geriatric services ranked 44th in the country.
Geriatricians are board-certified physicians in internal medicine or family medicine who have added training in the care and conditions that are more common to the older adult population. OSU has many services and programs that benefit older adult patients that focus on prevention and management of chronic diseases, cognitive ability, and providing primary care tailored to the older adult patient. The team approach is also often implemented at OSU in the care of older adults, and may involve geriatricians, nurses, care coordinators, pharmacists, social workers, and other health care providers. Other programs at OSU that emphasize caring for older adults include the
Nurses Improving Care for Healthsystem Elders Program (NICHE)
, a pilot program on Unit 11 East staffed by geriatric nurse specialists who focus on seniors requiring complex care, and a
Subacute Care Program
through the Division of General Internal Medicine,
and more
.
At OSU, there are currently eight primary care geriatricians who in 2016 saw 7,500 outpatients, cared for 1,835 inpatients, and visited 377 patients in transitional care organizations. That's a lot of caring!